Learn more about our mission, our governing board and our finances
Many people don't receive adequate rehabilitation to fully recover from catastrophic medical events (e.g., strokes, traumatic brain injuries, spinal cord injuries).
All patients will have the opportunity to recover to their full potential
We change lives by helping people restore ability and reduce disability.
We make it possible for people to recover from catastrophic medical events.
To achieve Our Mission, we:
Raise awareness of therapy caps and other barriers which inihibit patients from fully recovering.
Fund the continued rehabilitation of patients whose recoveries are being cut short.
Advocate to reduce or eliminate therapy caps and other barriers to adequate rehabilitation.
FOUNDER & CHAIRMAN OF THE BOARD
In August of 2011, Sam suffered a spinal cord injury that resulted from an accident while he was on vacation in Italy.  Initially, Sam was paralyzed from the waist down. His recovery from such a catastrophic injury would be a long one.  Thankfully, Sam learned that his medical insurance placed no limit on rehabilitation.  Fewer than 1% of policies have such a benefit.  Sam's insurance covered nearly two years of intensive physical therapy.  With the skill and support of many rehab professionals, Sam recovered.  He's now able to walk with a cane, drive a car, and work part-time.   
During his more than two years in rehab, Sam saw the impact of therapy caps first-hand.  Sam met hundreds of patients whose recoveries were cut short when their insurance benefits stopped and they were unable to pay out of their own pockets.  In August of 2013, Sam launched the Foundation to give other patients the same opportunity that he had — to continue medical rehabilitation and to recover to their full potential.  
Prior to his accident, Sam spent more than 25 years in marketing and advertising, building some of America's largest brands.  While working for Payless ShoeSource, Sam's responsibilities included managing the company's Foundation and philanthropic activity.  Sam earned an MBA from the University of Chicago Booth School of Business.
To learn more about how rehabilitation made the difference in Sam's recovery, click the button below
We're honored to have a distinguished group of professionals on our Governing Board. They bring diverse experience and insights to oversee operations of the Foundation.
Born and brought up in India, as a child Dipika had always dreamed of being a doctor. After finishing medical school in India, she moved to US for her residency in Neurology. Dipika is currently a practicing Neurologist at the University of Kansas Health System. In 2019, Dipika suffered from a hemorrhagic stroke which left her completely paralyzed on her right side and aphasic. With aggressive and continuous rehabilitation, she has made an amazing recovery and will continue to make more. Dipika is now able to live independently, drive, and is back to work. Being a neurologist and now a stroke survivor has changed her outlook and understanding about the life challenges faced by stroke survivors and their caregivers. Dipika is happy to help Falling Forward spread awareness and help individuals with brain and spinal cord injury towards physical and mental recovery and well-being. She believes that "repetition is the key!!"
Sara is a speech/language pathologist with over 30 years of experience as a neurologic rehabilitation service provider and in management of rehabilitation programs.  In those roles she has seen firsthand the impact of rehabilitation and the benefit of adequate rehabilitation coverage.  She has also served on several boards of nonprofit organizations that provide service to individuals with neurologic injuries and illnesses.  Currently, Sara is involved in research in Multiple Sclerosis treatment.
Mark Ballard, CPA, Treasurer
Mark is President and Chief Operating Officer of BankChampaign, Champaign, Illinois, responsible for overall management of retail banking, wealth management, human resources and customer development.  Mark has over thirty years of experience in commercial lending, retail banking and wealth management.  In addition, he has extensive nonprofit experience, having served on the boards of multiple organizations in Champaign County.
Dr. Burgess is a distinguished authority in the field of rehabilitative medicine. He is currently Chief Medical Officer for Tutera Senior Living and Health Care, overseeing 47 facilities in 13 states.  He is also Regional Medical Director for Integrated Rehab Consultants, the nation's largest provider of physiatry service in post acute and long term care facilities. As a youth, Tony worked in the construction industry and suffered a traumatic workplace accident. He endured multiple surgeries and six months of intensive rehabilitation. The challenges of recovery led Tony to pursue a career in rehabilitative medicine. He earned three undergraduate degrees in Biology, Chemistry and Psychology from Baylor University, then he attended St. Matthews University School of Medicine and completed his clinical training at the respected Cleveland Clinic. While in medical school, Dr. Burgess also earned a Master's in Healthcare Administration. He then completed his residency at the prestigious Marianjoy Rehabilitation Hospital, part of Northwestern Medicine in Chicago, IL.
Natalie Canuteson, Secretary
In late 2016, Natalie became the caregiver to her mother who suffered a stroke. During this time she attended months of therapy with her mother, and learned first-hand the struggles of care giving.  As a caregiver, she gained a passion for medicine and research in stroke recovery.  Natalie earned her Masters of BioMedical Sciences at Regis University and is now in medical school at A.T. Still University. Natalie's passion remains deeply rooted in her experience with her mother and because of this, she plans to specialize in stroke-recovery research as a physician. Natalie is happy to be a part of Falling Forward and to do all that she can to help others on the path to recovery. 
Cathy Curless, Vice-Chair
Cathy has extensive experience in corporate senior management, technology consulting, and strategic planning.  She served as Chief Information Officer of Payless ShoeSource.  Previously, Cathy was with Andersen Consulting (now Accenture). Cathy has served on both corporate and nonprofit Boards of Directors.  In addition, she recently retired from teaching strategic management to both undergraduates and MBA students at the University of Kansas School of Business. 
At the age of 19, Skeet had an unfortunate fall resulting in him being a quadriplegic. After his injury, Skeet required many months of rehabilitation, during which he met and supported other patients who were also learning how to manage their injuries. Through rehab, Skeet has made significant strides, and he is currently in college pursuing a degree in Biology. When not attending school, Skeet is active in his church, enjoys time with his friends & family, and he continues to do independent rehab exercises.  As a member of the Board, Skeet is sharing his perspective of living with a spinal cord injury and the importance of ongoing rehabilitation.
Members of our Advisory Board have unique experience and skillsets. They believe in the Mission of the Foundation and provide their expertise and advice to the Governing Board on an on-call basis.
Andrea is a freelance copywriter, public relations professional and social media community manager. She received her BS in Public Relations from the University of Florida. During her 20-year career, she has worked with businesses in widely varying industries, including financial planning, urn sales, dentistry, hospitality, and roller coaster manufacturing. Andrea learned about Falling Forward through a client and was so struck by the founder's story she asked how she could get involved. She is excited to serve on the Board and be a part of Falling Forward's mission. A native of Bradenton, Florida, Andrea lives there today with her husband and two daughters.
From 2002 until early 2015, Sandy served as Commissioner of the Kansas Department of Insurance. Sandy is the Past President of the National Association of Insurance Commissioners, and she is a two-time recipient of the prestigious Dr. Nathan B. Davis Award, bestowed annually by the American Medical Association to individuals who have made a significant contribution to the public health.  Sandy previously served three terms in the Kansas Senate and one term in the Kansas House of Representatives. She was also elected to the Lawrence City Commission and served as mayor of Lawrence, Kansas.  Throughout her life of public service, Sandy has been actively involved with many civic and nonprofit organizations.
The common thread throughout Shanna's career has been creating 'social good', during her years working in corporate America, as a consultant, and now as the founder of a charitable organization. She has extensive experience in cause marketing, media, partnership marketing, promotion, and event marketing. Most recently, Shanna is the founder of Exponential Power of Women (EXPOW), a 501c3 organization that inspires women and girls to be catalysts to improve their lives and the lives of others. She has also served on local school committees and on boards of several other community organizations. Shanna earned an MBA from the University of Kansas, has degrees from American Intercontinental University and Clayton College and State University, and completed study in Italy, Austria, and Slovenia. She lives in Dallas with her husband and three children.
Marty has worked in higher education for almost 30 years.  He is currently the Vice President for Advancement at the University of Tennessee Chattanooga.  From 2005 through 2016, Marty served as Vice President for Advancement at Illinois Wesleyan University in Bloomington, Illinois.  Under Marty's leadership IWU completed the most successful comprehensive campaign in its history by raising over $141 million, exceeding the goal of $125 million.  Previously, Marty was the VP for Advancement at his alma mater Ottawa University in Ottawa, Kansas. Marty continues to be actively involved in various civic organizations.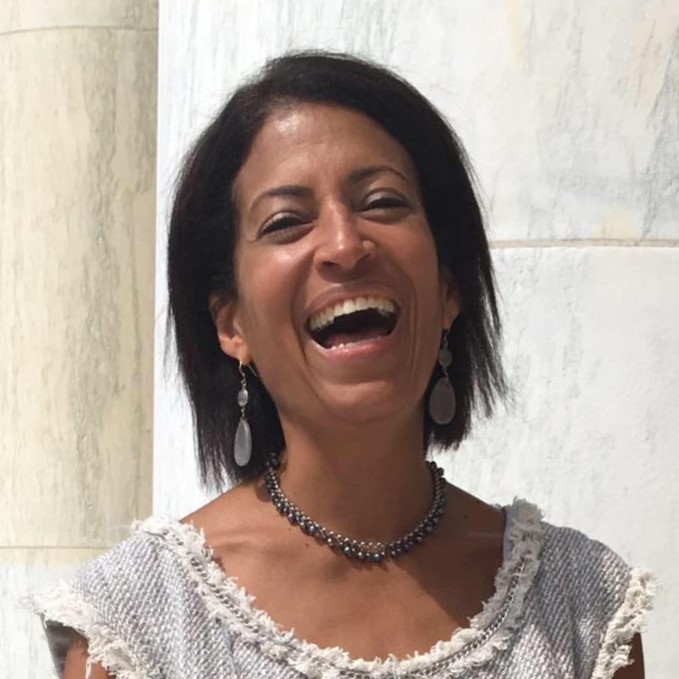 Michele has more than 15 years of experience in Media Planning and Account Management at global advertising agencies in New York and Chicago, managing media and strategic communications for leading consumer brands. Michele has also managed a major commercial photography studio for over 10 years and, while raising three daughters, has volunteered extensively. Her volunteer work has included planning major fundraising events for Chicago-area nonprofit organizations and volunteering at PAWS, a local no kill animal shelter. Michele earned a B.A. in Political Science from Brown University.
* Indicates former Governing Board members
FINANCIAL & LEGAL INFORMATION
Falling Forward Foundation, Inc. is a not-for-profit corporation, incorporated in the state of Kansas
The Internal Revenue Service recognizes Falling Forward Foundation, Inc. as a public charity under Internal Revenue Code Section 501 (c) (3).  All donations to Falling Forward Foundation are fully tax deductible.  For tax purposes, our Employer Identification Number is 47-4332787.
Falling Forward has earned the Gold level among GuideStar Nonprofit Profiles. This leading symbol of nonprofit transparency and accountability is presented by GuideStar, the world's largest source of nonprofit information. To view our GuideStar profile, click the symbol below. ​